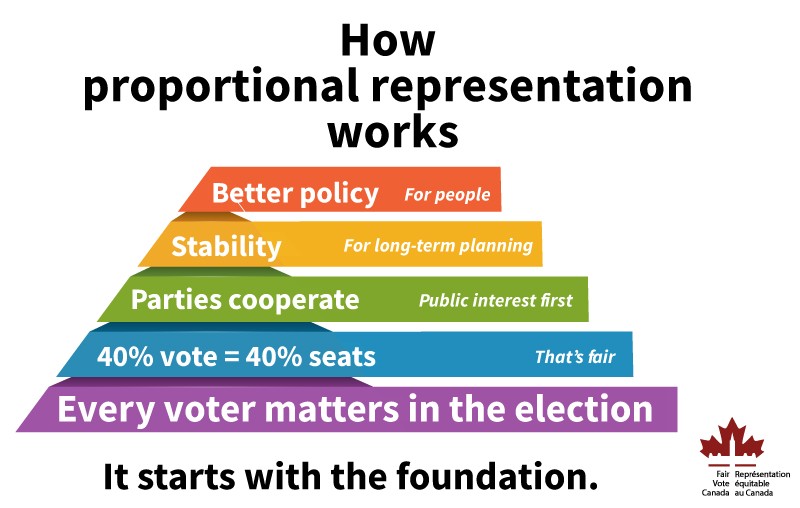 Sign up below to deliver Fair Vote Canada door hangers in your area! This is a great way to remind thousands of local voters that Ontario needs proportional representation.
For door hangers to happen in your riding, we will need an ORGANIZER and lots of FOOT POWER!
Here's what happens if you sign up to be an Organizer, in a few simple steps:
We'll get in touch with you in the next few days.
We'll send out an email to Fair Vote Canada supporters in your local area to see how many people can help deliver door hangers.
You decide if we can do door hangers in your riding, and if so, how many door hangers are manageable. (Minimum of 500 - no maximum if you have a big group!).
We'll mail you the door hangers. (They'll arrive in about a week).
We will put you in touch with the people who signed up to help, who will come pick up the door hangers from you. Volunteers might want to deliver door hangers to their own neighbourhoods, or if there is a big team, you might want to assign streets (so two people aren't doing the same street).
If you can't organize, but would be happy to deliver door hangers, please tick the "deliver" box on the form. If a local organizer steps forward in your riding, we will be in touch with you.
By filling out this form, you are giving Fair Vote Canada permission to contact you with campaign updates. You can unsubscribe at any time.