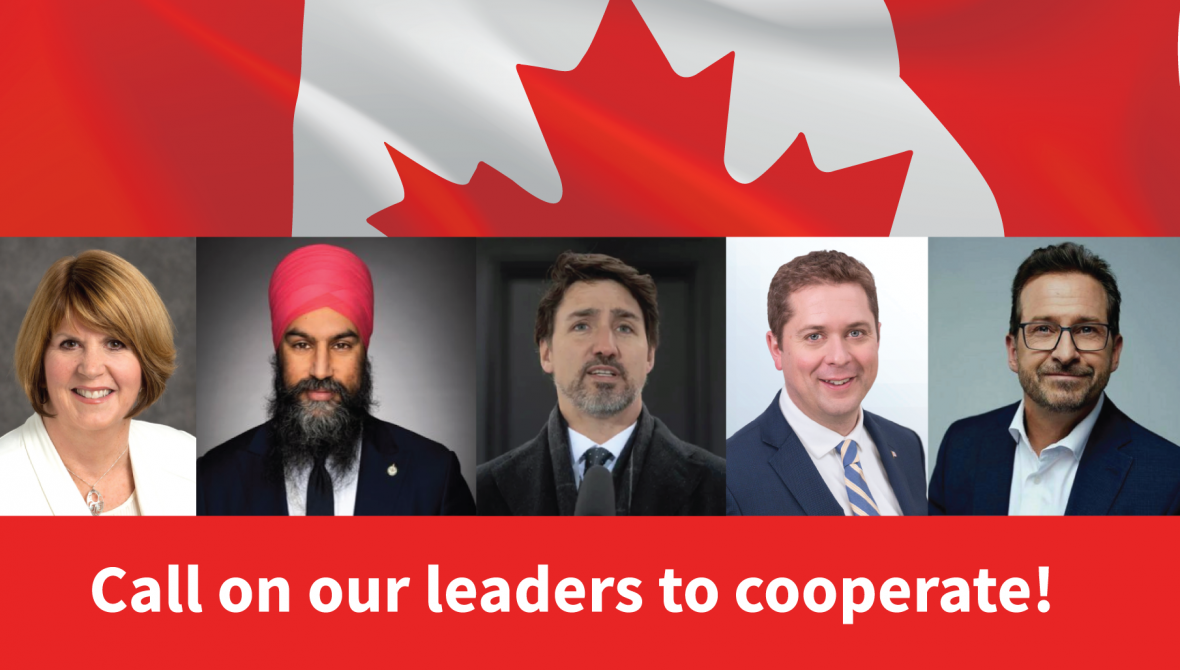 By taking this action, you are agreeing to receive campaign updates and our privacy policy . You can unsubscribe at any time.
Tell our leaders to step up cooperation during COVID-19!
The Covid-19 pandemic presents a challenge for political leadership that we haven't seen since the Second World War. As our leaders face this crisis, will they cooperate across party lines or will they use it to strengthen their own polling numbers or grip on power?
The way our leaders work together - or don't - can have life or death consequences for citizens. In the US and the UK, divisive, partisan politics are costing lives in the short term AND could concentrate power for years after the crisis is over.
We also see inspiring models of cooperative leadership and unity in the face of the pandemic in New Zealand and the Netherlands. In Canada, the New Brunswick government is leading the way by inviting all parties to the decision-making table.
We need ongoing cooperation and collaboration between parties to respond effectively to this pandemic -- but we can't take it for granted.
The founding of Canada depended on cooperation between leaders who were ideological opponents and personal enemies. Churchill's national unity wartime cabinet brought Britain through the second world war. Cooperative government brought us medicare. We know inclusive, cooperative government works.
Will you add your name?