Are you a non-voter because of our broken voting system?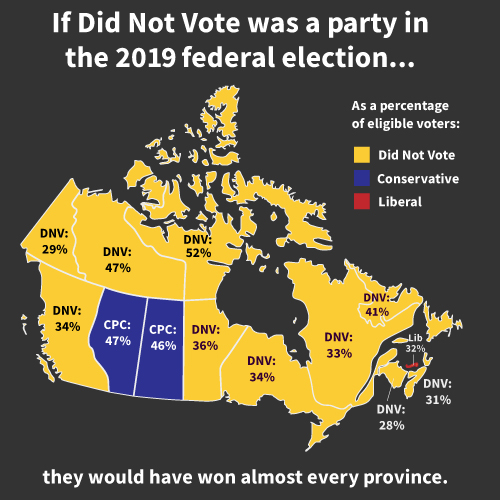 Fair Vote Canada encourages everyone to vote. Participation in democracy is a value we strongly support.
We particularly encourage you to support parties and candidates who are strong advocates of reforming our electoral system to proportional representation and will push for a National Citizens' Assembly on Electoral Reform.
However, if you have already decided you are not going to vote because of our broken electoral system - and nobody can change your mind - we urge you to send this letter to the parties letting them know that a firm commitment on electoral reform is what will turn you from a non-voter into a voter.
Please review the message, add a customized paragraph to the message if you wish, fill in your contact information below, and click 'Send' to send this email to Justin Trudeau and the other party leaders.